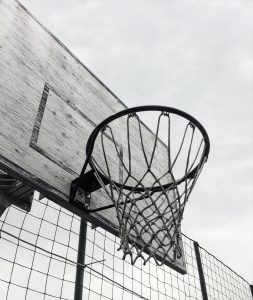 My blogs are intended to be informative, but this may digress into a rant because it is based upon the personal and expensive experience of Frank, a house renovator to whom I sold a foreclosed house in a gated, upscale neighborhood, giving it promise as a good investment of $148,200. Because I found the house and profited from its purchase, because Frank is a friend of mine and I regard him as an artist who completely understands functional and aesthetic design, the four month conflict with architectural review gone mad was personal for me as well, delaying the listing of the house by months, missing the prime home sale season.
I will never live in a community with an architectural review committee. Living in a southern state more aptly described as rural than urban, my property is my property, and not subject to the uninformed and intrusive opinions of my neighbors. However, I do understand their purpose, to preserve harmonious design and to protect property values. If you purchase in such a neighborhood, decisions about external changes are no longer yours.
Included on the architectural review committee, were a self-described interior designer, though she had no education or training, and a woman who called herself an artist. Looking around her dining room and living room from where I sat, I found no original art. I later learned she teaches dance. Also on the committee was the biggest offender of architectural review in the community, who added a large room to the lake fronting side of the house, constructed of hardiplank, completely out of character in the all brick neighborhood, visible to every house on the lake.
Despite the clear facts that (a) there were multiple violations of harmonious design throughout the community, (b) that there were virtually no guidelines applicable to the project in the covenants and restrictions or homeowner documents beyond the phrase "in harmony," and (c) no supporting opinion from an educated and experienced AIA member architect, the committee threatened litigation over the porch, roof, bay windows, and the backyard fencing.
Architectural Review Committees must recognize their job is not to impose their tastes on others, arbitrarily rendering decisions, especially about matters over which they have no knowledge or experience. The involvement of an AIA Architect is crucial to controlling a meddling committee. The courts have made it clear that covenants are valid and enforceable provided there are clear policy guidelines establishing the overall standards. It is not enough to say that owners may not make changes to the exterior without first obtaining the written approval of the board or the architectural control committee. There must be in place specific guidelines, without which neither the unit owner nor the review board will have any objective standards by which to judge the proposed external change.
There is a lesson here for buyers in a community subject to a homeowners association. First ask yourself if you mind surrendering decisions about the property exterior to strangers who may lack any regard for the proper role they play in those decisions. If the answer is no, then obtain copies of any and every document having any impact on architectural control. Find out who is on the committee and what are their qualifications to be there. Learn whether there is any guidance by an AIA Architect, educated and qualified to do so. Perhaps the aggravation, animosity, and delay can be avoided
As a post script to this story, a lovely young woman and her son bought and moved into the house, only to sell it a year or so later because the architectural control committee refused to let her put up a basketball goal for her son.
Walt Smith, Broker
Coldwell Banker Residential Brokerage
Walt-Smith@live.com
stallingsandsmith.com
803 622 5210