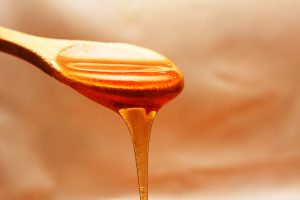 HOW TO MAKE YOUR OFFER STICK The real estate market is as hot as the summer sun. It is a seller's market and inventory is low. Multiple offers are common, and Sellers are fielding offers in excess of the listing price. You are a buyer. You need an edge. Here are some tips.
INCREASE YOUR BUDGET: The first time home buyer in a lower price range is the toughest market. Build a little cushion in your budget by getting preapproval for a bigger number. Principal and interest on $10,000 at 3.625% will only add 45.61 to your 30 year mortgage, and that can make the difference in winning the bidding on your dream home.
ELIMINATE ASSOCIATED COSTS: Avoid homes subject to homeowner association fees, which can save hundreds per month. Instead, put that money into your mortgage
BEWARE OF CONTINGENCIES: No question, sellers have the stronger hand in a multiple offer situation. They want a clean offer with no contingencies, no seller paid buyer closing costs, no seller paid home warranty, and no repair requests.
BE FLEXIBLE: A strong offer is accompanied by a lender's pre-approval letter or proof of funds, a strong earnest money check, and the offer to close quickly. Will the seller be able to vacate that quickly? Perhaps propose to rent the house back to the seller to allow them time to move. Not infrequently, sellers are adding a contingency that they are not required to close if they have not found a new home for themselves, causing new stress for the buyer.
WRITE A LETTER: You didn't see this one coming, but a letter to the sellers telling them what you love about the house and the opportunity to raise your family there could be the type of shameless pandering that makes the difference. Include a picture of the family and the family pets. However, not all real estate professional agree on the value of such a letter, in fact warning that while they may seem harmless, they can create a problem if buyers accidentally reveal information in one or more of the seven areas protected by the Fair Housing Act, race, color, religion, sex, disability, familial status, or national origin. Think twice about this one.
Walt Smith, Broker
Stallings & Smith Team at Coldwell Banker Midtown
walt-smith@live.com
803 622 5210